Get Stacking
Get stacking with Vincent van Duysen pottery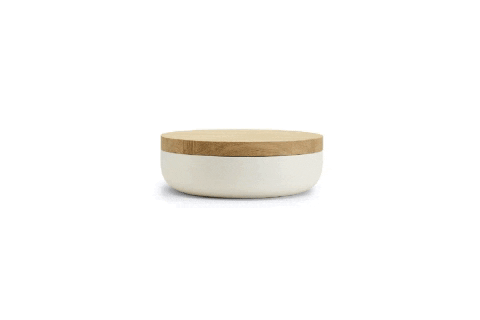 Each of the VVD pots was originally composed of two elements: a ceramic container and a wooden plate.
The varying height of the containers allow them to be stacked in multitudes, mixing colours, textures and materials.
The wooden cover frames the bowl or acts as a platter. 
The collection is made in Belgium and is a collaboration between Vincent Van Duysen and When Objects Work.
Shop the VVD walnut container here.